MD Medicus HealthCare GmbH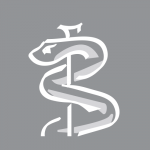 The MD Medicus HealthCare is an important pioneer for modern and efficient attendance concepts in the German health care sector. Back in 1996 the company already developed effective Disease Management Programs and established in 1998 the first patient-centred DMP program for diabetics in cooperation with a German compulsory health fund, the successful DIAMED program.
Today the company offers the entire range of the modern health management services: prospective and predictive DxCG data analysis, Risk scoring of patient groups, Case- und Disease-Management (patient-centred or according to RSAV), patient coaching, trainings for general health improvement general of primary and secondary prevention as well as health support programs for companies.
No matter what diagnosis or which sector – when it comes to cost effective, medical support and supply management, then MD Medicus HealthCare is always the right partner to get in touch with.
Headquarter Ludwigshafen
Industriestraße 2a
Ludwigshafen on the Rine
67063
Germany