MD Medicus Assistance Service GmbH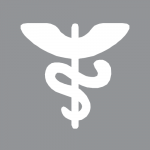 24/7 worldwide emergency assistance and support: MD Medicus Assistance Service GmbH assists you, your insured as well as your customers and employees worldwide with experts and cooperation partners implying excellent knowledge of medical infrastructure. No matter where you are - if in common travel and holiday regions, or in developing or emerging market countries - MD Medicus is your faithful and reliable companion. From information to medical infrastructure on site, from medical consultation by medical specialists as well as the organisation of medical support abroad, up to the quick and safe repatriation from all over the world, MD Medicus assists competent in each case. We also inform proactive about up-to-date medical travel topics, preferably in order to avoid emergencies in the first place. Our multi-lingual medical specialists, thereunder highly qualified emergency doctors and paramedics, offer a solution to every emergency on behalf of patients and payers, thanks to their perennial experience.
MD Medicus Assistance Service GmbH is a core partner in the International Assistance Group (IAG).
Headquarter Ludwigshafen
Industriestraße 2a
Ludwigshafen on the Rine
67063
Germany